X
Biography
Hadeon was formed in 2014 by Alessandro Floreani (guitar), Fabio Flumiani (guitar), Federico Driutti (vocals and keyboard), Gianluca Somma (bass) and Lorenzo Blasutti (drums).
In September 2015, Gianluca Somma was replaced by Gianluca Caroli on bass.
With the new line-up, the band finally completed the preparations of its first full-length album, Sunrise, which was released on 2 December 2017. On the same day, Emanuele Stefanutti officially replaced Lorenzo Blasutti on drums.
The musical intention of Hadeon is characterized by a strong melodic mood that opens to compositional experimentation. The song structures often do not follow the traditional chorus-verse formula but develop more like a continuous musical-expressive flow.
The bands that influence Hadeon the most are Dream Theater, Threshold, King Crimson, Genesis, Yes, Pink Floyd, Marillion, Moon Safari, Leprous, IQ, Pendragon, Echolyn, Porcupine Tree, Haken.
The Band
The current line-up of the band consists in Alessandro Floreani (guitar), Fabio Flumiani (guitar), Federico Driutti (vocals and keyboard) Gianluca Caroli (bass) and Emanuele Stefanutti (drums).
Alessandro Floreani
10/01/1987
Alessandro started playing the guitar at the age of fifteen. Mainly self-taught, he obtained a graduation in electric guitar at the Lizard Academy with top marks and distinction.
Currently a guitar teacher, he played in several bands and supported power-prog band Overtures as a session guitarist during their tour with Threshold in 2014.
Alessandro is the main composer of instrumental sections of Hadeon.
His influences as a guitarist include Brian May, Steve Vai, Steve Morse and John Petrucci while his composing style has been influenced by Genesis, Pink Floyd, Yes, King Crimson, Dream Theater, Echolyn, Threshold, IQ and Queen.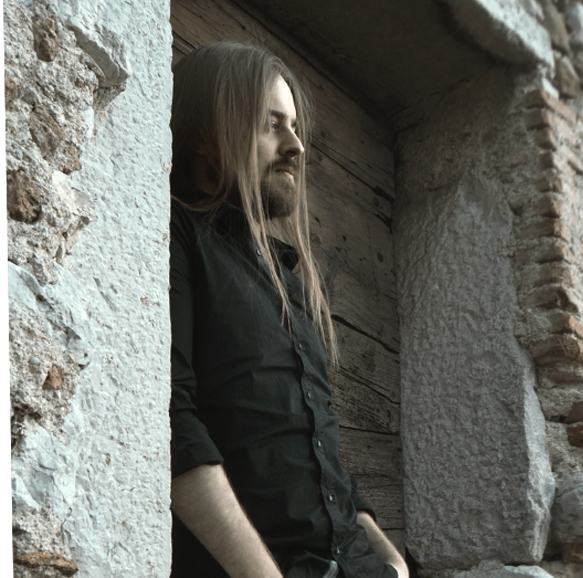 Fabio Flumiani
28/08/1987
Friend with Alessandro since childhood, Fabio started playing the guitar at the age of eighteen.
He soon got interested in heavier genres that brought him closer to the bands that later influenced him the most like Arch Enemy, In Flames, Opeth, Death and more.
Despite preferring heavy riffs, he mantained an attraction towards melodic playing which became a main trait in his playing style.
Following Alessandro in his various projects, Fabio started to get more and more interested into progressive music, expanding his knowldge and way of playing thanks to bands like Arena, Pain of Salvation, King Crimson, IQ and many others eventually becoming one of the founders of Hadeon in 2014.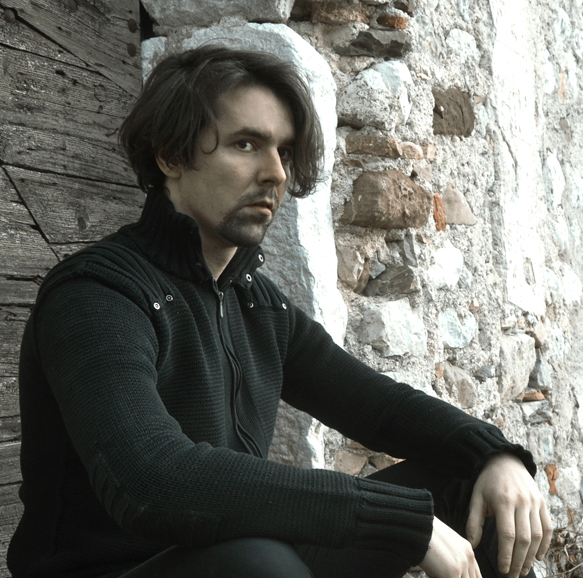 Federico Driutti
22/11/1988
Federico started studying piano at the age of twelve.
At the age of eighteen he started to take part in several singing courses, workshops and private lessons extending his musical knowledge.
In 2010 he met Alessandro, with whom began a long musical path throught several projects that led him to be a founder of Hadeon in 2014 as well as the main lyricist and vocal melody composer of the band.
Mainly influenced by Dream Theater, Federico gains inspiration from modern progressive (Haken, Porcupine Tree, Redemption, Leprous, Pain of Salvation, Moon Safari) and the classic one (Genesis, Rush, Emerson Lake & Palmer, Marillion, King Crimson).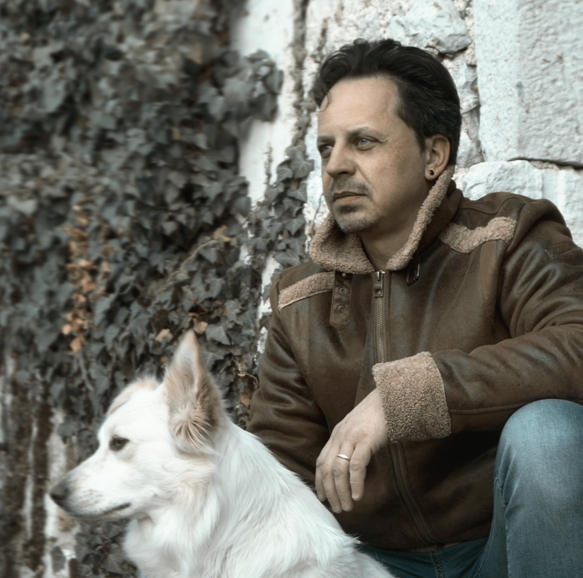 Gianluca Caroli
13/02/1971
Gianluca approached music at an early age by starting to study transverse flute at the conservatory of Udine.
Later, his discovery of the bass guitar at the age of sixteen made him develop interest in different genres music: some types of jazz and specially californian hard rock were added to the list of his favorite genres.
He formed two bands, the Funky Monks, an aggressive and modern funky band, and an instrumental experimental-fusion trio called Siddharta, with wich he published in 1998 the album "Dialogo".
In September 2015, accepting Alessandro's request, he joined Hadeon replacing Gianluca Somma at the bass.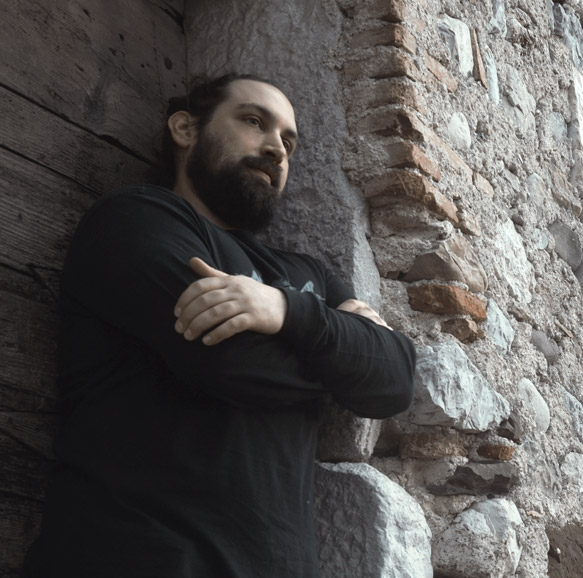 Emanuele Stefanutti
16/11/1980
Emanuele started playing drums at the age of seventeen, driven by the passion for heay metal music.
Later, he took drum lessons with a local teacher named Franco Stocco who inspired him to widen his musical listening to other genres of music, like hard rock, fusion, jazz and, above all, progressive rock.
Progressive rock and prog metal became his greatest passion and influence thanks to bands like Dream Theater, Rush, Porcupine Tree, Tool, King Crimson, Transatlantic, Liquid Tension Experiment, Pain of Salvation, Cynic, Death, Gordian Knot and many others.
In 2017, Alessandro asked him to join Hadeon and replace Lorenzo Blasutti (drummer and co-founder of the band): Emanuele accepted and was officially announced as the new drummer of Hadeon at the release show of Sunrise.